LANSING, MI – Today, the Michigan Freedom Network announced its endorsement of Mike Harris for State Representative in Michigan's 43rd District and Steven Gilbert for State Representative in Michigan's 74th District in the March 1st Special Election Primary.
"At a time when leadership in Michigan is sorely needed, both Mike Harris and Steven Gilbert have demonstrated a strong commitment to fighting for policies that advance the cause of Freedom for the people of our state," said Tori Sachs, spokesperson for the Michigan Freedom Network.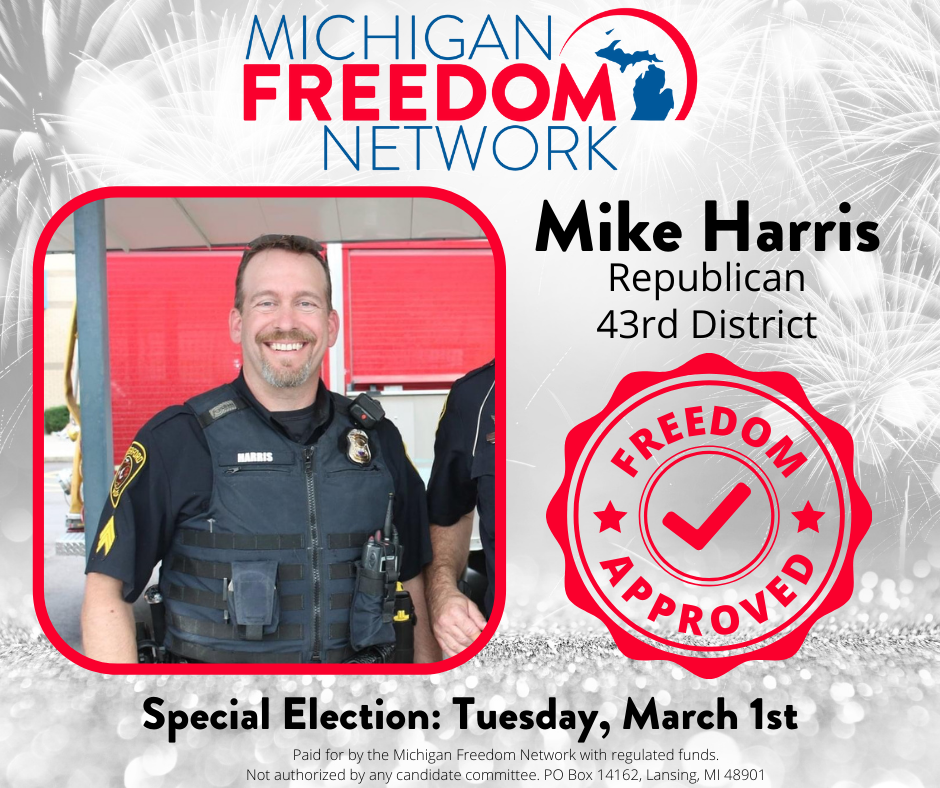 "As a retired Waterford Police Officer, Mike Harris understands the importance of first responders in our communities – we are confident that Mike will stand strong against radical attacks on law enforcement, defending our police, not defunding them.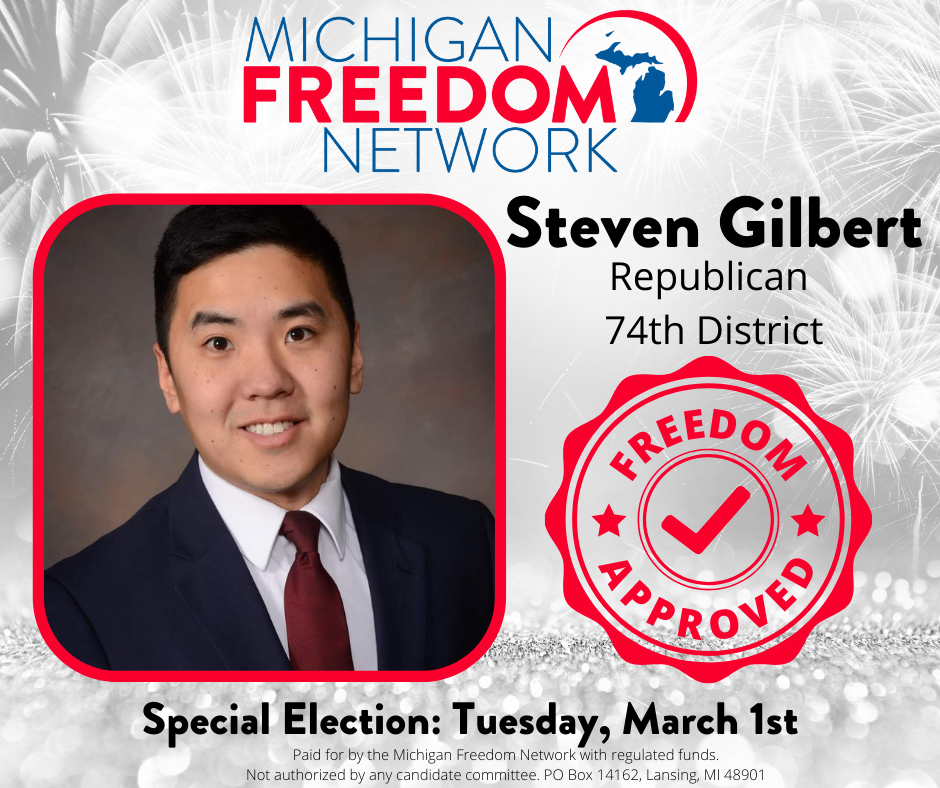 "Steven Gilbert is part of a new generation of leaders who know the importance of personal liberties. Steven will always defend the people of Michigan against radical-left policies like endless government lockdowns and vaccine mandates that infringe on the rights of everyday Michiganders."
Mike Harris is a retired police officer from Waterford and owns a small business in the community. Steven Gilbert is currently a member of the Walker City Council and previously worked for Senator Roger Victory.
Michigan Freedom Network is an independent political action committee. The Michigan Freedom Network supports candidates who advocate for fiscal responsibility, economic freedom and the elimination of coercive and compulsory policies.
###